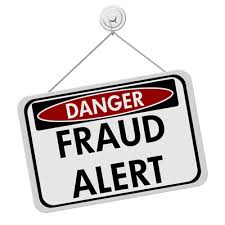 Online auctions are great.  Sometimes there are excellent deals on firearms and accessories.  Most people are honest.  Some are not.  Beware of Fraudsters on the major gun auction sites.  A client almost fell victim fraud recently.  Fortunately, his diligence helped him to avoid losing over $1,000.
Below are a few tips to help avoid being defrauded of your money:
Look at the buyer feedback.  Are there lots of entries or just a few?  How are they rated by others?  Be cautious with sellers who have low numbers of feedback and/ or reports of issues.
Is the seller an FFL?  If so, you should be able to verify the license (company name, address, phone number)  on the FFL Lookup Page on the website.
Before sending payment, send me the buyer and FFL information.  I can verify the FFL and send along my paperwork to help ensure the FFL is aware of the transaction.  This can all happen in a day or less (it's mostly email these days), so it would have little or no impact on the timing to send payment through the mail.
Finally, if the deal is too good to be true, it probably isn't!   If you think you have been a victim of fraud, you wouldn't be the first and won't be the last.  Contact the online broker.  They usually can help.